Video presentation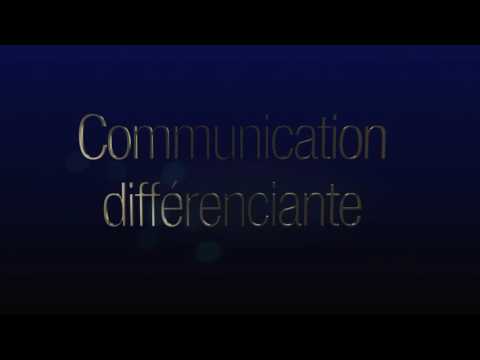 Meteor Unlimited Colors Se+
Meteor Unlimited Colors Se+ is a powerful range of new digital print production systems. It features MGI Meteor DP8700 Se+ digital press fully integrated with MGI's award-winning iFOIL module to create inline printing and hot foiling solutions that go far beyond a simple 5th or 6th color.

Print Service Providers (PSPs) and converters are now able to produce output with a virtually unlimited number of colors via the blending of CMYK toner and the reflective qualities of foil – including a rainbow spectrum of hues with metallic, glitter and holographic effects.

The Meteor Unlimited Colors Se+ system uses a 100% digital process to create new types of color palettes. This unique printing press and postpress foiling system completely eliminates the cost and need for die-making and traditional makeready setup times and waste. A wide variety of standard market foils – and colors, patterns and designs - can be used to create brilliant (and highly profitable) special effects. Paper formats supported from 110x220 mm to 330x650 mm (13x19").
Meteor Unlimited Colors

Digital Press - Print Speed
Up to 71 A4 pages per minute
Digital Press - Print Quality
Superior output quality up to 3600 dpi/270lpi.
20 traditional line screens ranging from 95 to 270 lpi.
Digital Press - Printable Formats
Minimum: 100x148 mm / 3.9" x 5.8''
Maximum: 330x650* mm / 13" x 25.6''
Envelope** size supported: DL, C5 & C4

*using tray #5
** with additional and specific fuser for envelope production printing and from trays 4 & 5
Digital Press - Paper Weights
• Paper from 100 to 350 gsm/350 µm.
• Synthetic substrates such as Teslin®, Folex® & MDV®
• Envelope* with/without window.

*envelope production requires an additional & specific envelope fuser
Digital Press - Paper Input
• 2 Internal Trays (trays #1 & 2)
1,500 sheets total capacity (500+1,000 sheets).

• 3 trays (#3,4 & 5) linking high capacity feeder with air feed system.
3,930 sheet total capacity (2x1,390 + 1,150* sheets).
Max. size is 330x650mm from tray #5, otherwise 330x487mm

*using tray #5
Digital Press - Registration
Precise registration with exclusive Automated Skew and Centering Adjustment (ASCA) system.
Comparable to offset, applies to all printed works (front-back, page-page at ±0.5 mm).
Digital Press - Paper Output
High capacity pile stacker
Up to 6,000 sheets at 80 gsm (60 cm/23" high) – automatic height adjustment
Digital Press - External Controller
Fiery FS100 Pro Controller
• Intel Core i5 2400 3.1 GHz Processor, Hard Disk Drive / DVD Drive / 1 TB HDD, 4 GB RAM / Internal DVD-RW Drive / Ethernet 10/100/1000 BT / Windows 7 Pro, 19'' LCD display / Keyboard / Mouse
Digital Press - VDP & personnalization
100% compatible with most popular variable data management solutions (NEWLEAF & PReS PrintSoft, Seagull Scientific Bartender, Adobe InDesign, QuarkXPress, PrintShop Mail ...) using the following languages:

Variable data applies on the 4-Color process as well as the Hot Foiling
Hot Foil - Print Speed
Up to 50 A4 sheets per minute
Hot Foil - Thickness without CYMK overprinting
• Min. 80 gsm equals to 80 µm prior to printing and possible lamination.

• Max. 350 gsm equals to 350 µm prior to printing and possible lamination.
Hot Foil - Thickness with CMYK overprinting
• Min. 150 gsm equals to 150 µm prior to printing and possible lamination.

• Max. 350 gsm equals to 350 µm prior to printing and possible lamination.
Hot Foil - Printable Formats
• Min: 110x220 mm
• Max: 330x650 mm
Hot Foil - Substrates
The Hot Foil process is compatible with most of the substrates supported by the Meteor Digital Press Se+ series; uncoated and coated papers, envelopes, Teslin, (synthetic substrates under MGI validation), etc.

Duplex printing and foiling are subject to validation.
Hot Foil - Foils
Utilizes selected hot foils available on the market.
Integrated foil optimization system.
Popular foil colors are supported such as, gold, silver, blue, red, green & black.
Hot Foil - Rolls
Hot foil are delivered on rolls. Standard roll is 320 mm width and 305 meter long, Possibility to use smaller widths such as 100 mm and add them up on the same axis for laying up to 2 simultaneous colors.
Standard 1'' core and 3'' core as an option.
| | | |
| --- | --- | --- |
| Language | Title | Download Link |
| English | MGI Meteor Unlimited Colors Se+ (Oct 2016) | |
| French | MGI Meteor Unlimited Colors Se+ (Oct 2016) | |
Product Awards
2016 Leadership in Innovation Award - by DuPont Packaging Innovation Program

MGI Digital Technology has received on May 16th 2016, the first "Leadership in Innovation Award" ever issued by the internationally respected DuPont Awards for Packaging Innovation Program.
The official press release issued by DuPont stated "As a result of ground-breaking, cutting-edge excellence in the packaging marketplace, judges awarded a new Leadership in Innovation Award to MGI."

"The MGI entry was noteworthy due to its future forward approach to digital package decoration." said David Luttenberger, CPP, Global Packaging Director, Mintel Group Ltd. USA.