Video presentation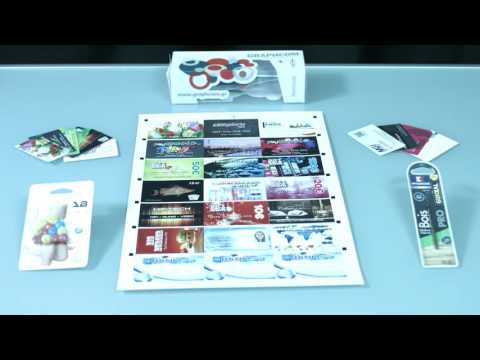 Meteor DP8700 XL+
The Meteor DP8700 XL+ is the most versatile toner-based digital press. Created for the key markets such as commercial printing, in-plants, plastic card manufacturers, book printers, photo printers, and many others, the Meteor DP8700 XL+ is faster and more precise thanks to a new thinner toner and more higher printing quality. An exclusive MGI feature allows to print up to 1200 mm (47'') long.

While it incorporates the key features that made the Meteor+ series the most versatile in the industry, including true multi-substrate capabilities for paper, plastics and envelopes, laser-safe prints, offset comparable output and no click charge, the Meteor DP8700 XL+ features a host of capabilities designed to maximize production and ease of operation.
Digital Printing

Print Speed Monochrome and Color
Up to 4,260 A4/letter pages per hour
Up to 2,280 A3 pages per hour
Up to 1,620 330 x 600 mm pages per hour
Print Resolution
New predefined line screens, including 3 stochastic screens and 18 traditional line sceens ranging from 130 to 270 lpi. High printing quality up to 3,600* dpi

* equivalent to 1200 x 1200 dpi x 8 bit
Formats
Mini: 100 x 148 mm - 3.9 x 5.8''*
Maxi: 330 x 650 mm - 13 x 25.6'' standard**
Maxi 330 x 1,200 mm - 13 x 47'' with option**

* from bypass
** max. paper weight 250 gsm
Substrates
PAPER
Weights between 65 to 400 Gsm / 17 lb bond up to 147 lb cover / 16 pt (or 400µ ±10µ).
Bristol, Matte Coated and Glossy, Vergé®, Chromolux®, art papers, carbonless, etc.

PLASTICS
Ticknesses between 100* to 400µ - 4mil up to 18mil
Print PVC**, Polyester, Polycarbonate, PET, Vinyle, Autotype, Teslin®, Yupo®, Melinex®, Agfa Synaps®, Canvas/Buckram, etc.

ENVELOPES
Envelopes with or without windows, paper weight up to 150 Gsm

* depending upon the material melting point
** supported PVC thickness 200-400 µ
Maximum Print Area
New extended printable width up to 323mm/12.7''.
Maximum printable area up to 323x1193mm/12.7x46.9'' (with option)
Input Trays
2 trays
1,500 sheet total capacity (500* + 1,000 sheets)
Weights from 65 up to 260 Gsm or 10 pt
All sizes included from 140x182 mm to 330x487* mm (5.5x7.2'' to 13x19')'
Ability to link trays

* tray 1 max. paper size is A3 / 11x17"
Bypass
250 sheets capacity from 65 up to 300 gsm
Includes formats from100x148 mm to 330x1200 mm (with option) / 3.9x5.8'' to 13x47''
DL, C5 & C4 envelopes
High Capacity Pneumatic Loader
3,000 sheets maximum capacity
Weights from 150 to 400 Gsm or thicknesses from 100 to 400 µ/4mil up to 16mil
Accepts all formats ranging from 100x220 mm to 330x1200 mm/3.9x8.7'' to 13x47'' (with option).
The feeder module is thermoregulated for the moisture stabilization of substrates
Offset Registration Table
Precise registration
(± 0,2 mm L-R and front-back, page-page ± 0,5 mm)
Feeder table with fully motorized and automatic side lay guide.
Auto-adjusts for format width and paper skew
Ultrasonic double sheet detection system
High Capacity Stacker
Top loading
Laser guided stack adjustment
Capacity of up to 6,000 sheets @80 Gsm/20 lb bond
Optional envelope stacking table
Duplexing Unit
Auto duplex from 2 trays, bypass and offset feeder for substrates up to 300 Gsm/ 136 lb bristol and up to 330x487 mm/13x19''
External Controller
- Latest Fiery FS100 Pro Controller
Intel Core i5 2400 3.1 GHz Processor, Hard Disk Drive / DVD Drive / 1 TB HDD, 4 GB RAM / Internal DVD-RW Drive / Ethernet 10/100/1000 BT / Windows 7 Pro, 19'' LCD display / Keyboard / Mouse

- Languages and file formats supported
Adobe PostScript 1, 2 & 3, Adobe PDF, PDF/X-1a, 3 and 4, Encapsulated PostScript (EPS)

- Variable Data Printing
Fiery FreeForm v1 and v2.1, PPML v3.0, PDF/VT 1 and 2, VPS compatible

- JDF/JMF Support
JDP v1.2.2 IDP ICS certified, CIP4 certified and third-party workflow solutions
Command WorkStation
Command Workstation 6
Print queue management utilities with on-demand reprinting
- Professional color managment tool :
Profile management: CMYK (Euroscale Fogra, SWOP) and RGB (sRGB, Adobe RGB)
ICC/ICM (ProfilMaker, ColorMatch)
PANTONE certification with ''Spot-On''
Built-in automatic color calibration
External calibration with a KM FD-5BT spectrodensitometer provided
- Two different line screens within the same print job:
One line screen for pictures
One different line screen for text/vector graphics
- Autotrapping
Variable Data
- 100% compatible with variable data management solutions:
NEWLEAF & PReS PrintSoft ,Bartender Seagull Scientific, Adobe InDesign, QuarkXPress,
PrintShop Mail, etc.
- Using the following languages:
PPML 3.0 (PODi certified)
FreeForm and FreeForm 2
Creo VPS
Intelligent Substrate Management
- Unlimited customizable library of paper & synthetic substrates
- Substrate specific values for optimized printing include inking transfer, engine temperature,
Infrared preconditioning temperature
- Touch screen interface
Open Architecture - Mac/PC Compatible
- All DTP applications in both CMYK or RGB
Quark XPress, Adobe Illustrator, Photoshop, Acrobat, InDesign, Corel Draw, etc. ...
- All Office RGB applications
Microsoft Word, Excel, Publisher, etc. ...
Option(s)
- Extended paper length up to 1,200 mm
- Inline finishing solution DF Pro : Cut, crease and perforate
- EnvelopExpress Pro, an high capacity envelop feeder
Electrical Power
230 V VAC ± 10 % ; 50/60 Hz ±3 %
2 plugs 32A + 3 plugs 16A
For a total of 14.5kW/59A
Operating Environment
- Required temperatures : 15° to 30°C (59°F to 86°F)
Optimum between 18° to 23°C (64° to 73°F)
Maximum variation of 10°C (50°F) per hour
- Operating Humidity: 30% to 60% RH
Optimal condition: 40%
- Noise level: 69dB(A) at 50Hz
Dimensions & Weight
- Dimensions (L x H x W ): 506 x 181 x 158 cm
- Weight: 1,087 kg / 2,397 lbs
Regulations and Safety Standards
UL, cUL, FCC-B, DOC, VCCI, CE Marking, C-Tick, CDRH, GOST
Environmental Standards : Energy Star, WEEE, RoHS, REACH,
Safety Standard: ISO 15 408
| | | |
| --- | --- | --- |
| Language | Title | Download Link |
| English | MGI Meteor DP8700 XL+ (Apr 2018) | |
| French | MGI Meteor DP8700 XL+ (Apr 2018) | |
| German | MGI Meteor DP8700 XL+ (May 20th 2016) | |
Product Advantages
New XL+ Format up to1,200mm/47''
A format once reserved solely for the offset world, the Meteor DP8700 XL+ can print sheets up to 1,200mm (47'') in length, the ONLY sheetfed production digital press with this capability. Print personalized banners, calendars, panoramic photographs, brochures, signage and more, all on-demand and in quantities as little as one.
Printing capabilities up to 330x1,200mm and 400 Gsm
The Digital Press Meteor DP8700 XL+ opens you the doors to an even larger spectrum of profitable applications.
A truly an unique digital press that allows for a large choice of formats combined with a broad range of substrates and thicknesses now up to 400 Gsm.
Thanks to the various input systems, there is always a solution to handle the required substrate at hand:
• The auto-adjusting offset feeder table feeds substrates from 100x200mm up to the optionnal XL+ format of 330x1,200 mm
• The pneumatic feeder allows to load 3,000 sheets in the above formats and up to 400 Gsm/400µm.
• The two internal trays with a total paper capacity of 1,500 sheets handle formats ranging from 140x182mm to 330x487mm
• The bypass is convenient way to load sheets from 100x148mm to 330x1200 mm and up to so envelopes at any time.
• The overall productivity allows for:
up to 4,260 A4 sheets per hour
or 2,280 A3 sheets per hour
or 1,200 330x650mm sheets per hour
and 600 330x1200mm sheets per hour
Enhanced Print Registration
The new Meteor DP8700 XL+ includes new systems to deliver a more precise and automated print registration.
• The fully automated offset feeder table has a tolerance of ± 2/10°mm registration to all substrates loaded
• The new Automated Skew and Centering Adjustment (ASCA) system allows for on-the-fly registration. This involves several step motors and optical sensors and works without any operator involvement. The ASCA system is enabled for each printed side, allowing a very high and consistent registration for all automatic duplex jobs.
Professional Color Management
The new Meteor DP8700 XL+ has major enhancements to color fidelity and rendering thanks to new toner and the new Fiery RIP FS100 Pro.
• The toner uses more components from the biomass, (i.e from vegetal sources) which reduces environmental impact.
They are melting at a lower temperature, requiring less electricity power to print. The warming-up stages are reduced.
The toner are using denser dyes and smaller and more regular particles for larger gamut and delivering richer tones and colors.
• During production the color stability is continuously monitored thanks to a the on-board spectro-photodensitometers. The external calibration is ensured with Eyeone Pro provided as standard. Furthermore, it allows for color management optimization and allows you to create your own color and substrates profiles.
• Thanks to the new Fiery RIP FS100 Pro, all your printed files are processed under the latest industry standard ISO Fogra39-12647.
The color management is improved and the color produced are similar with other printing devices (offset, plotter, flexo) that are compliant with this standard.
• The Fiery RIP provides various tools to optimize and customize your prints without having to go back to pre-press.
• Variable data printing using PPML, FreeForm or Creo VPS workflows will satisfy your most demanding needs and will bring added value to all your jobs (mailing pieces, envelopes with printed address, fidelity cards, ...).
Substrates
• Paper from 65 to 400 Gsm, 17 lb bond up to 147 lb cover / 16 pt
Coated matte or glossy, card stock, textured, carbonless and standard offset papers.

• Plastics and Synthetics
From 100 to 450 µ PVC
4 mil to 18 mil
Polycarbonate, polyester, PET, vinyl, Teslin® and more...

• Format
Min. size: 100 x148 mm /3.9 x 5.8''
Max. size (standard): 330 x 650 mm/13 x26''
Max. size (with option): 330 x 1200 mm / 13x47.''
Automatic duplex up to 300 gsm / 136 lb bristol / 12 pt.

• Envelopes
With or w/o windows
Formats include DL, C5 & C4 6x9'', #10 etc.
Paper weight up to 150 gsm.
Intelligent Substrate Management
Dedicated touch screen with built-in substrate library which automatically adjusts all print settings inside the engine to optimize the printabillity of each paper, envelope and plastic. Maximize productivity by saving specific heat, Infrared and transfer settings for later recall.
Auto-adjusting Offset Feeder Table
The auto-adjusting offset feeder table will automatically adjust the side lay guides on the press to best correspond to all of your formats, adjusting even for paper skew.
A new variable strength suction transport belt allows for a ± 0.2 mm registration.
Ultrasonic Double sheet detection system.
New Toner
Includes green technologies
New formula with componants from the biomass.
New denser dyes with smaller particules for a large gamut and more vibrant colors.
New higher yield toner cartridges.
High Quality Output up to 3600 dpi/270 lpi
Resolution of up to 3600 dpi/270 lpi
3 new stochastic screens with anti-moiré feature.
18 traditional line screens to fit all types of jobs.
Screens in 130, 150, 170, 200 and 270 lpi.
256 shades per color (8 bit).
Two different line screens within the same print job.
New Powerful EFI RIP
Delivering print almost 2.5 times faster than its predecessor, the new EFI Fiery FS100 Pro plateform is ideal for complex jobs with VDP, enhanced color management and workflow automation tools.
High Capacity Pneumatic Feeder and Stacker
Friction free suction feeding
Capacity of 3,000 sheets or 30cm/12'' deep.
Feed papers up to 400 Gsm/147 lb cover/16 pt and plastics up to 450µ/18 mil.
Feed up to 1,200 mm/47'' via optional XL+ Format kit.

Stacker
High volume laser guided stacker for output.
Stack up to 6,000 sheets of paper or 60 cm/23'' depth.
More Productivity with Digital Finisher Pro Inline module
DF PRO is a finishing solution that supports paper substrates up to 4,260 pages per hour. So you can ensure a professional finish to your documents ranging from 375 mm width up to 1,200 mm long (brochures, 5 fold, book cover) and a thickness of 80 to 350 gsm. The combination Meteor+ series and DF PRO is the optimal solution to maximize your productivity.
The DF PRO will allow you to cut (multi-sets), crease (binding) and perforate (detachable coupon) your work. With its 7 basic tools (horizontal and vertical cuts and horizontal perforations), and 3 interchangeable tools (positive or negative vertical creasing and vertical perforation) you can combine up to 10 functions in a single pass.
Efficient Envelope Production
Envelope production can be an instant game changer for your business. Whether you are printing high quality 4-Color logos on envelopes (supplementing an offset run), or printing variable data for direct mail applications, the Meteor DP8700 XL+ can bring in serious profits for your business. Go from the typical DL envelope all the way to the C5 envelopes with or w/o windows, all on demand.

An ideal solution for short and medium run jobs, EnvelopeExpress Pro allows customers to easily integrate four-color process and fully personalized envelope (with variable data) printing capability into their digital portfolio. EnvelopeExpress Pro allows for continuous delivery of up to 400 envelopes at a time, maximizing output volume without interruption of the production cycle.
Product Awards
2014 MUST SEE 'EMS Award Winner

2014 MUST SEE 'EMS

During Graph Expo in Chicago during 2014, the JETvarnish 3D "T2" & Meteor DP8700 XL+ received the 2014 MUST SEE 'EMS award.
Entries in the Must See 'ems competition were submitted by the graphic communications industry's top vendors and placed for judging in 11 individual categories. Winners were selected by a panel of industry experts, journalists and consultants who based their choices on the impact they believe these technologies will have on the industry.