Video presentation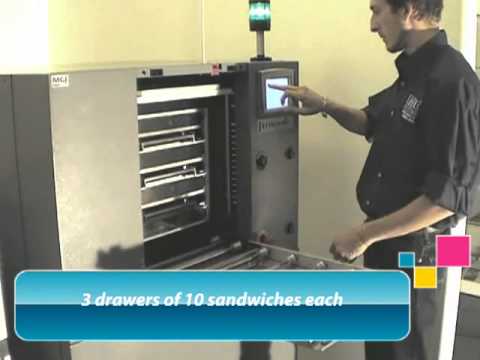 PressCard Pro
The PressCard Pro is an industrial production unit dedicated to the short run lamination of plastic substrates such as PVC, Vinyl, Synthetic Papers, etc...

The unique technology integrated in PressCard® range includes individual heating, cooling and pressure control circuits for the manufacture of Plastic Cards (ISO CR-80) from 200 microns up to 1000 microns for POP, Labels, Signage, etc.

These compact and professional hot lamination presses are fully automated and operate with a fast cycle.

Plastic Card Production

Process
Standard lamination is done with one or two PVC sheets and an overlay protective film. Single stack and heat, auto water cooled process.
Speed
Up to 2,400 cards per hour at 250-300 µ
Up to 2,000+ cards per hour at 760 µ (ISO CR-80 cards)

Sheet sizes
Up to 330 x 482 mm, or 13" x 19"
Consumable Film
Clear PVC or P.E.T Overlay, Polishgard spacer for split core.
Inox lamination plate and pads.
Loading
3 drawers of 10 stainless steel plates each, for a total of 30 sandwiches of 760 µ up to 860 µ (32 mils)
ISO CR-80 Templates
Cards on a 21-up layout for standard ISO Cards on a 13" x 19" sheet (330 x 482 mm)
Maximum Pressure
Max. hydraulic pressure of 120 bars or 1740 PSI
Water cooling (water in / water out)
Weight
Approximately 1200 Kg
Dimensions
(L x W x H):
950 x 800 x 1610 mm
Electrical Requirements
3 phases of 400 Volts - 32 Amps
Electrical power: 20 kW
Product Advantages
Footprint
The PressCard Pro has the smallest footprint among industrial hot platen lamination units, roughly the size of a standard refrigerator, which can fit easily into your existing workflow.
Capacity
The PressCard Pro can process up to 2,000 cards (credit card format) per hour in 250-300 microns.
Ease of Use
The PressCard Pro is very user-friendly.